Firearms are highly regulated in Canada by a maze of laws. Being convicted of a firearms offence can lead to heavy fines, lengthy jail sentences, and permanent prohibitions from possessing otherwise legal weapons or firearms. If you are a licensed firearms owner, you may, additionally, permanently lose your license.
Even charges that remain unproven can affect your ability to renew your license or use firearms. You may suffer these consequences even if you were convicted of certain non-firearms offences. These consequences may apply even if you are an Aboriginal person who hunts as a traditional way of life.
If you've been charged with a firearms or non-firearms offence and are concerned about going to jail or losing your right to use firearms, it's very important to hire a lawyer knowledgeable in firearms law. At Zargarian Litigation, we are experienced in helping people defend themselves against firearms charges and prohibitions, including Aboriginal clients who rely on firearms to hunt for their families.
Legal and illegal weapons/Prohibited and restricted weapons
The Criminal Code creates a broad definition of "weapons" – anything that is used, or intended to be used, as a weapon. The Criminal Code also creates three classes of firearms:
Prohibited firearms, which are fully illegal to possess;
Restricted firearms, which may be possessed with a valid license but are highly regulated, like certain handguns; and
Non-restricted firearms, which may be possessed with a valid license but are less stringently regulated, like hunting rifles and shotguns.
Therefore, some firearms may never be possessed; others may be possessed only with a license; and, generally, no one may possess any firearm without a license. Even with a license, improper use of a firearm is a criminal offence.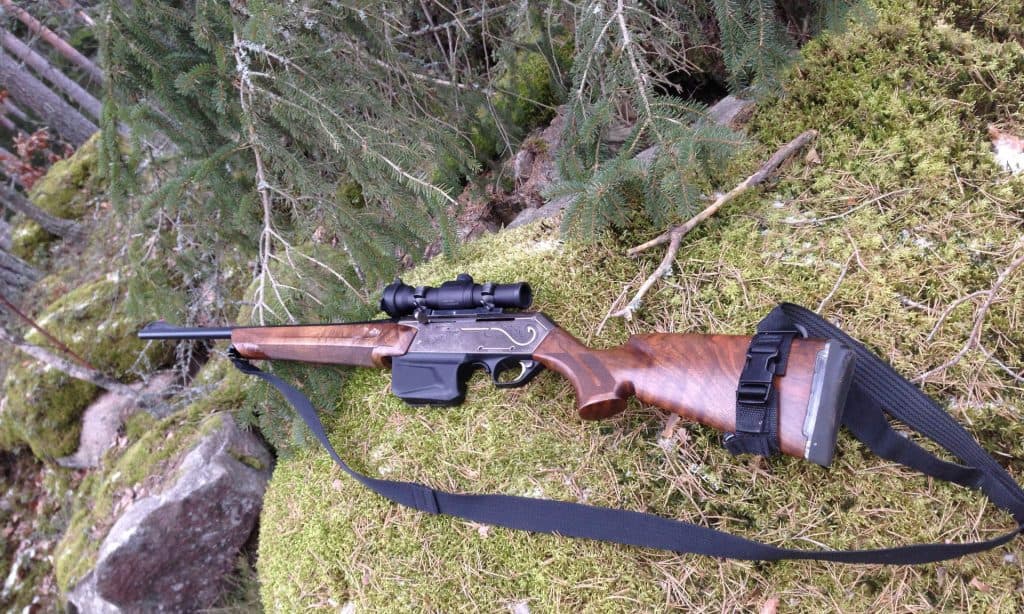 Common firearms charges under the Criminal Code include:
Careless use of a firearm (s. 86(1))
Improper storage of a firearm (s.86(2))
Pointing a firearm (s. 87)
Possession of a firearm without proper licence and registration (s 91)
Unauthorized possession of a firearm in a motor vehicle (s 94)
Possession of a prohibited or restricted firearm (s 95)
Break-and-enter or robbery to steal a firearm (s 98)
If you have been charged with a firearms offence or are facing prohibition, call Zargarian Litigation right away – an early defence is the strongest defence. Given our experience in defending clients in urban and rural communities, we understand the various facets of firearms uses and offences and can defend you against charges and prohibitions.
Punishment for firearm offences
Firearms offences are among the most serious offences in Canadian law. Lengthy penitentiary sentences and lifetime firearms prohibitions are common, particularly if the firearm was used in the commission of an offence. However, firearms offences are also extremely broad, ranging from using a firearm to commit a serious offence to just falling outside the terms of your license. In either case, the consequences can be significant and permanent.
At Zargarian Litigation, our knowledgeable lawyers can help you explore your options and defences. Our notable cases include securing no criminal record for a client who discharged his shotgun at a trespassing vehicle and no criminal record for a client found in possession of serious firearms without a license.
Reach out to us about your firearm charge today
Zargarian Litigation has a successful track record of defending firearms related offences. Because of our offices in Nanaimo and Vancouver, you can expect quick response times and a lawyer familiar with the local court and culture.
Even the most experienced gun owners are not familiar with firearms law and court proceedings. Anyone charged with a firearms offence should seek a firearms defence lawyer immediately to start your defence before you make any mistakes. For the representation that you deserve, contact our Vancouver and Nanaimo firearms lawyers to set up a no-obligation appointment.
Call Us at 604-608-6193
or
Set Up your Consultation with this Secure Form