A person who is unhappy with a court decision – whether at a trial, sentencing, or other step in the court process – may appeal the decision. This means asking a higher court (like the Court of Appeal or Supreme Court of Canada) to consider whether the original decision was correct. In an appeal, you may be the appellant (the person appealing the order) or the respondent (the person who has to respond to the appeal).
If you are unhappy with a decision, you must appeal it to have a chance at changing it. If you are the respondent, you must participate in the appeal or you seriously increase the risk of losing your initial victory. Our firm regularly appears in the appeal courts and our Nanaimo and Vancouver appeal lawyers can help you at every stage of an appeal.
Our firm's practice includes conducting appeals to any court in British Columbia or the Supreme Court of Canada. We conduct a wide range of appeals, including convictions, sentencing, and select civil litigation matter. Clients and other lawyers regularly retain us to conduct appeals for their clients. We can appear for you as appellant or respondent.
However, be aware that there are strict time limits in filing appeals. In most cases, the appeal must be filed within 30 days of the decision. An extension of time may sometimes be sought but that hurdle is best avoided.
The sooner you contact us, the faster we can help you to prevent any prejudice to your case. Preparing the materials for appeal is time consuming and specialized skills are required to properly identify the issues for appeal and advocate persuasively before the court. Our firm most commonly conducts appeals relating to conviction or acquittal, the sentence imposed, and bail pending appeal (being released from custody until your appeal is heard). Most lawyers do not practice in appeals.
Understanding the British Columbia Appeal System
An appeal allows a dissatisfied person to ask a court of higher authority to determine whether a decision was in accordance with the facts and law. Appeal courts ensure the rule of law is properly applied and miscarriages of justice prevented.
In an appeal, the appellate will allege that the judge made an error regarding the law, facts, or a combination of the two. Which error is alleged is important because different types of errors attract different standards of scrutiny. For example, a factual error is harder to overturn than a legal error. That's why it's very important to retain a skilled lawyer who is familiar with the law and practices of the appeal courts.
Our firm appeals a wide range of issues, mostly commonly in the context of acquittals, convictions, and sentencing. In each case, it is important to identify which legal principles – out of dozens or hundreds – should be the focus of the appeal. That requires very broad legal knowledge as well as the specialized skill to apply that breadth to a very specific case.
How a BC Appeal Lawyer Can Help You
Conviction appeal
These appeals challenge whether the accused was wrongly found guilty or not guilty during trial. If you won at trial, the Crown may appeal to have you convicted. If you lost at trial, you may appeal for a chance at acquittal. If you appeal your conviction, you could also appeal against the sentence imposed.
Sentence appeal
Sentence appeals are directed at the length or type of the punishment imposed on a person found guilty. You may appeal just the sentence, or you may appeal both conviction and sentence. If you were successful, you Crown may appeal against you to have your success undone.
Which court should hear the appeal?
Each appeal must be heard in a specific court. For example, an appeal may need to be brought to the Supreme Court of British Columbia, the Court of Appeal of British Columbia, or the Supreme Court of Canada. You must file the appeal in the correct court or your appeal will not be heard. Our firm can advise you on the right "forum" for your appeal and the issues you may want to appeal.
Time Limits to Make an Appeal
For criminal matters being appealed to the British Columbia Court of Appeal, you typically have 30 days from the time of sentence. That means,
if you were convicted and sentenced, you have 30 days after sentencing to appeal;
if you pleaded guilty and were sentenced, you have 30 days after sentencing to appeal;
if you were acquitted at trial, the Crown has 30 days after your acquittal to appeal.
For criminal matters to the Supreme Court of Canada, the time limit is 30 or 60 days, depending on the case. For most appeals to the Supreme Court of Canada, you need to seek permission to even argue the appeal. That's called an application for leave to appeal and must be filed within 60 days. If you don't need permission, you have 30 days.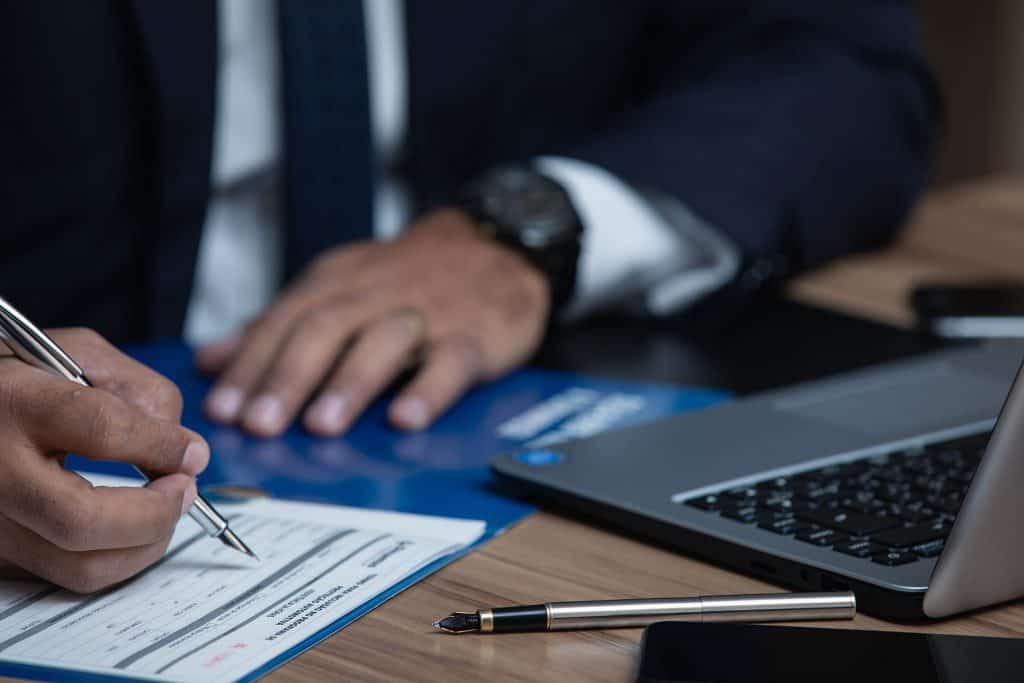 It's possible to file an appeal after the deadline has passed. It's called an application for an "extension of time." However, that situation is best avoided as it is one further hurdle to overcome and it may prevent you from arguing your case altogether.
But filing deadlines are just the beginning of the appeal. Various, often confusing, and demanding deadlines continue to apply afterwards. For example, the appellant must typically order transcripts, prepare certain books, file arguments, and prepare cases for the judges. The respondent must file arguments and prepare cases as well. If you fail to do such things, your appeal may be dismissed without being heard "for want of prosecution" or failure to comply with the rules. Appeals are very heavy on procedure, paperwork, legal research, and legal writing. All this occurs before you even go into court to argue the appeal.
Bail During Appeal
You can apply for bail while you await the hearing of your appeal. This is called bail pending appeal. This requires a separate application to the Court by your lawyer. For bail to be granted, you need to convince the court that:
the appeal is meritorious;
you will surrender yourself back into custody; and
your detention is not necessary in the public interest.
It can take several weeks to prepare a proper bail pending appeal application. An application for bail pending appeal is usually very time consuming as it usually involves preparing much of the appeal upfront, including review the evidence, conducting legal research, drafting arguments, and appearing in court. Bail pending appeal is like a mini appeal itself.
Hence, it is important that you retain the services of an experienced appeal lawyer to get started on preparing your case as soon as possible. We strongly suggest that you contact a BC or Supreme Court appeal lawyer at Zargarian Litigation as soon as you are convicted. Do not wait until sentencing.
Can Other Orders Be Suspended During Appeal?
It is possible to have many other, restrictive court orders suspended pending the appeal. For instance, these include restitution orders, fines, probation orders, driving prohibitions, and requirements to attend counseling or treatment.
This is similar to bail pending appeal and requires the filing of a separate application before the court hearing the appeal.
Schedule an Appointment Today
Appeals are very complex and involve thorough scrutiny of the law and the trial or sentencing. Sometimes, the law changes on appeal. In our system of "common law," much of the law is made by the courts, and the appeal courts most of all. To put your best foot forward, you need an appeal lawyer who is well-versed in what the law is, could be, or should be.
We strongly recommend that you seek immediate consultation with an experienced appeals lawyer at Zargarian Litigation. We can advise you on your potential appeal and ensure that all requirements of your case are fulfilled to build a persuasive and strong appeal before the country's most powerful courts.
Call Us at 604-608-6193
or
Set Up your Consultation with this Secure Form