Sarah Grewal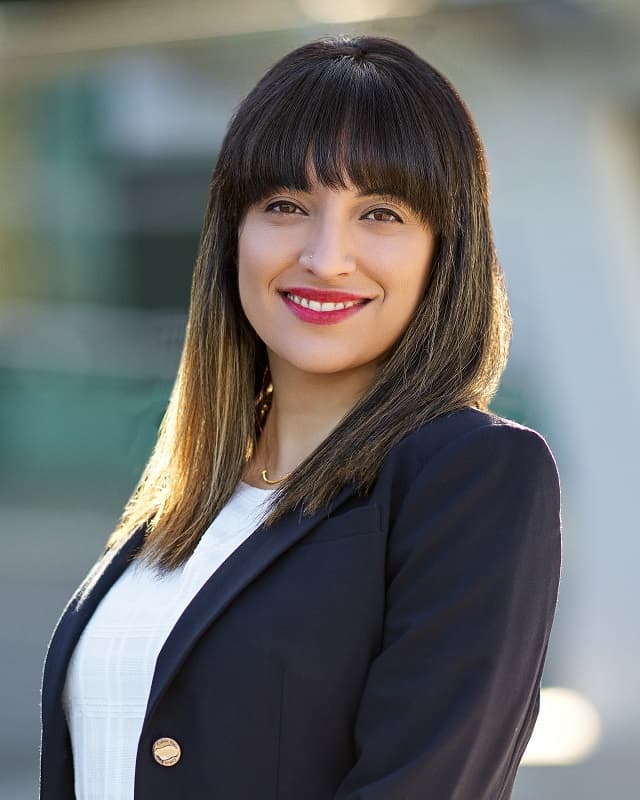 Sarah Grewal practices in the areas of criminal defence and civil litigation. She obtained her law degree and bachelor's in political science from the University of British Columbia. In law school, Sarah participated in clinical programs where she gained practical legal experience from the outset.
Sarah is a diligent courtroom lawyer who can methodically pick apart the opposition's case or negotiate an advantageous resolution. Sarah keeps abreast of developments in the law and uses her strong knowledge of procedural matters to leverage favourable results for her clients.
At Zargarian Litigation, Sarah handles criminal defence and civil cases. She is usually to be found advocating for her clients in courts across the province. Sarah is licensed to practice law in all of British Columbia, where she enjoys travelling to the various courthouses and communities.
Criminal Defence
Sarah's successes as a criminal lawyer include:
obtaining acquittals after trial for charges ranging from sexual assault to trafficking in Fentanyl;
securing no jail-time for clients charged with trafficking fentanyl, aggravated assault, break and enter, and robbery;
and persuading Crown Counsel to not proceed on serious charges.
Sarah's practice focuses, in part, on drug cases and other cases involving the Canadian Charter of Rights and Freedoms. She leverages her interest and understanding of the Charter to seek acquittals for her clients through the exclusion of incriminating evidence obtained against them.
Sarah is also actively involved in the legal community and is on the board of directors for the South Asian Bar Association of British Columbia. She is fluent in Punjabi, Hindi and French, and is able to assist clients speaking those languages.